About Us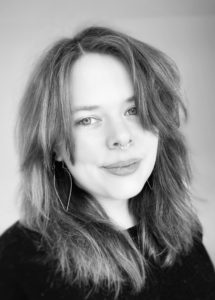 Taylor bailey
they/them
Taylor's diverse career experience gives them a holistic approach to business consulting which is grounded in their early work as a domestic violence victim advocate. As an advocate, taylor learned to meet people where they are and that by listening to understand, brainstorming together, and validating each person's experience they were able to build trusting relationships.

After finishing law school and becoming a member of the Oregon Bar in 2018, taylor brought their experience in the non-profit and social services world back to working in tech, expanding and improving Human Resources procedures, business operations, and financial processes in the role of Chief Operating Officer.

Today taylor combines their foundational beliefs in active listening, collaboration, anti-hierarchical structures, and inclusion with their legal and business expertise to provide exceptional consulting services to companies and agencies hoping to engage their staff in meaningful work. They believe that everyone does better when each voice is heard and that it's always best to be asking how to do things well instead of how to avoid doing things poorly.
Taylor specializes in Human Resources and business operations consulting, including organizational restructuring, management training, staff feedback, hiring procedures, and engaging queer/genderqueer staff.
In their free time taylor likes to pet their cat, read about cemeteries, cook vegan food, and talk to Nome about pokemon.
Nome Dickerson
She/They
Nome is passionate about accessible and inclusive technology. Their multidisciplinary background helped Nome in their past roles as Chief Technology Officer and Chief Software Architect by giving them the perspective they needed to focus on the big picture and to collaborate across teams with conflicting priorities. Driving all of their work is a belief in human-first software—the idea that enduring software succeeds by prioritizing both the end users and the engineers that build it.
Nome uses their experience to help organizations rethink how they integrate accessibility into their products, create a positive and inclusive engineering culture, evaluate technical interview processes, and develop human-first software.
Outside of work, Nome enjoys writing, building reptile habitats, hiking, robots + microcontrollers, bad machine learning "art", trying new donuts, and their two cats, Griff and Steve.